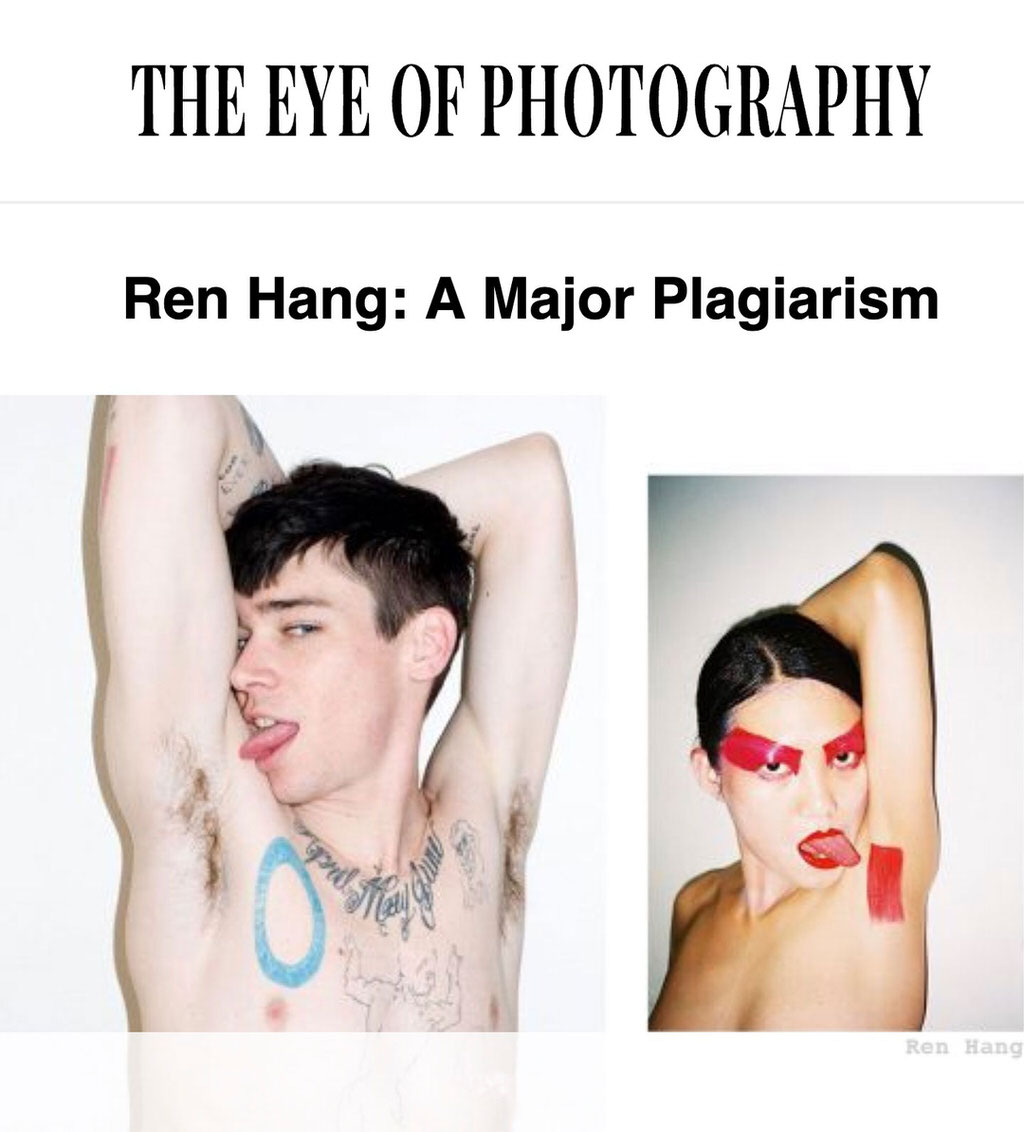 To discover a shameless photographic plagiarism in Paris by the email of a reader is an unusual circumstance. Sitll, this is what happened yesterday in the middle of the AIPAD, the most important New York photographic fair in the United States. The title of the mail first: Ren Hang, a major plagiarism. And scrolling images followed.

This exhibition occupies the second floor of the museum. The preface of the exhibition stated that Ren Hang had been influenced by Terry Richardson and Araki, but did not mention anything about Ryan McGinley, Guy Bourdin, Robert Farber, or Robert Mapplethrope...
While these names were popping up in my mind screaming out the similarities between what I had seen and what I was facing at the show.