Jacob Javits Center NYC at Photo Plus Expo
Robert Farber was invited to showcase a retrospective of his fine art photography in a special way, as dye-infused prints on metal. The exhibition was sponsored by ChromaLuxe and Blazing Editions. This exhibition included a preview of the soon to be released Gallery Editions, Deterioration Series. This unique exhibition / event will also be shown in Los Angeles, Miami, Brussels and Paris.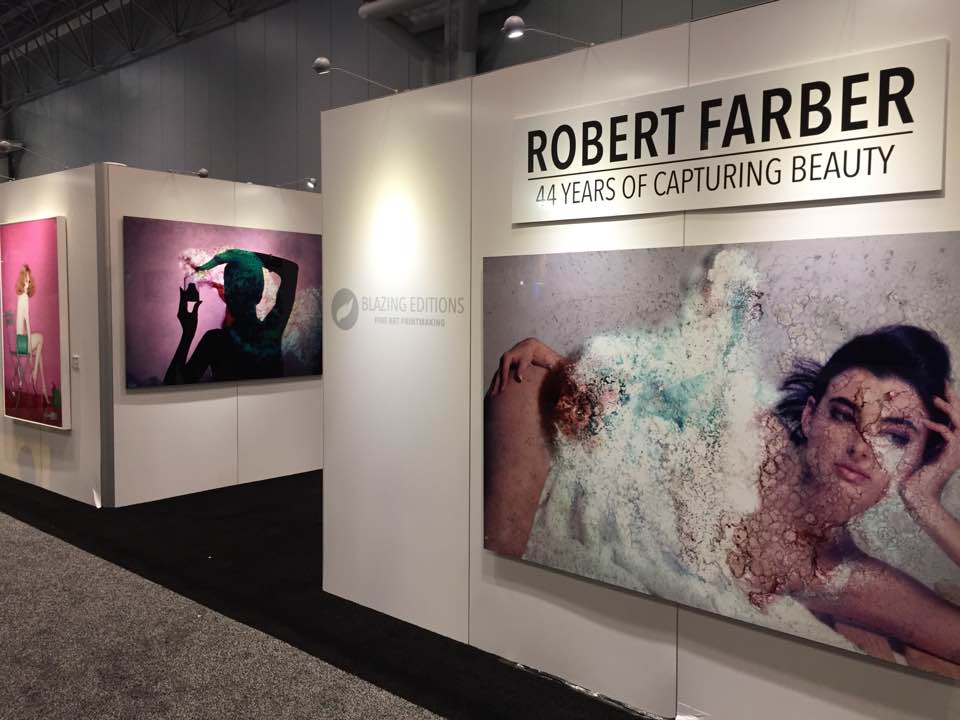 Sublimation onto metal is a new, cutting edge, way to reproduce an image. Sublimation itself is the process of going from a solid to a gas, back to a solid - skipping the liquid state. The image is first printed onto a transfer paper and then is adhered to pretreated aluminum (other substrates such as tile, wood, or glass are also available). The aluminum and transfer paper are placed into a custom heat press, which is heated to temperatures exceeding 380 degrees Fahrenheit. While being subjected to extreme heat and pressure, the dyes from the transfer paper turn into a gas, are pressed into the surface of the metal, and then solidify into the treated aluminum. As the dyes cool they are permanently infused beneath the surface of the metal substrate.
Sponsored By: