Blockchain Certificates of Authenticity
By registering on the blockchain our certificates lock in ownership, authenticity and affirm the verifiable scarcity of each limited edition work of art.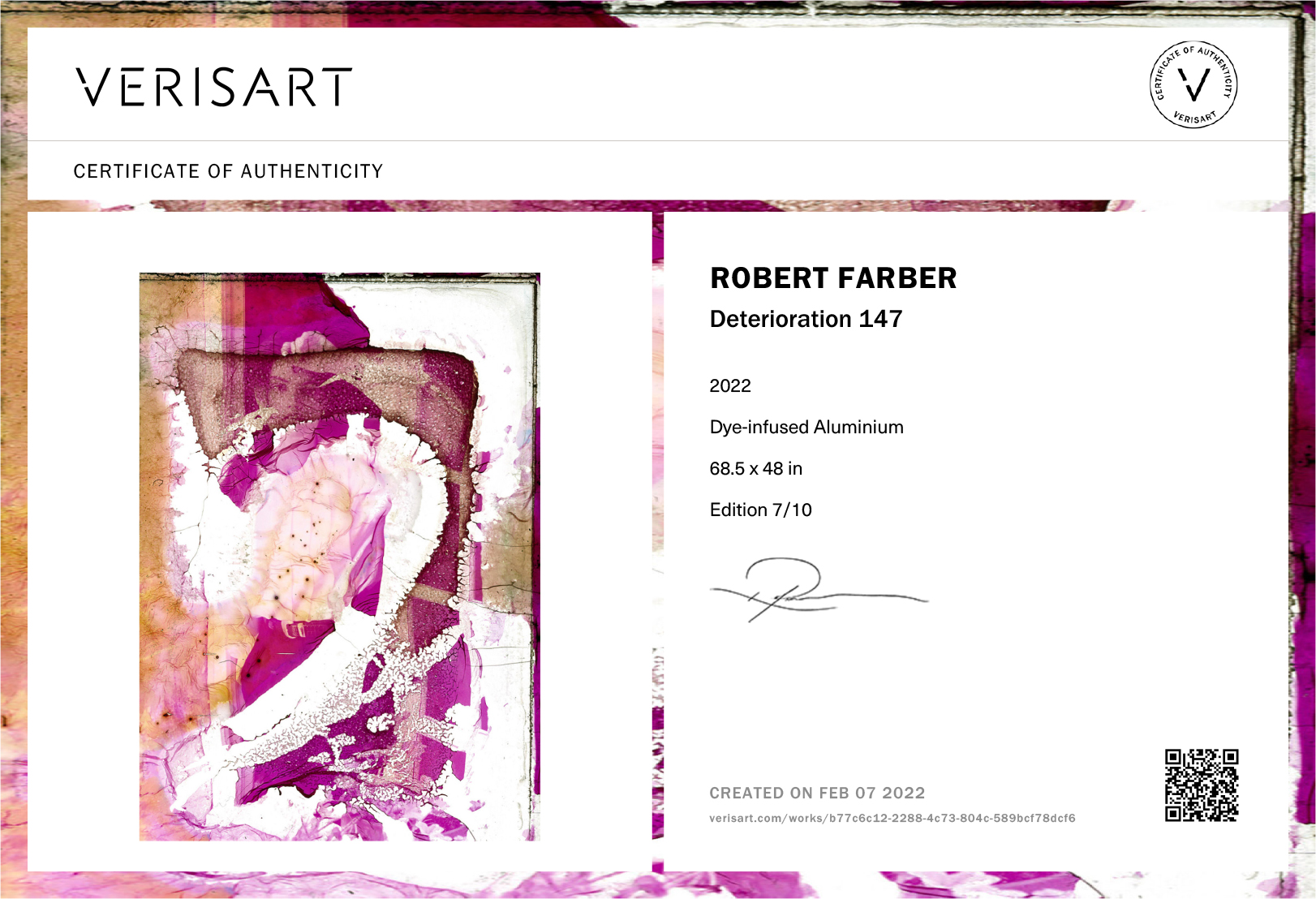 This process of registering on the Blockchain, called minting, is the same way that NFTs are authenticated and tracked. These Blockchain-Verified certificates are important for those who value rarity and ownership. They will apply to all sales for galleries and dealers representing Farber's work going forward.
Key Attributes:
- Verifiable Scarcity
- Permanent Registration and Tracking
- Locking in Value