Robert Farber is releasing a 75-image series of his most sought after Polaroid SX-70s as NFTs (non-fungible tokens) on Openseas.io!
Each image will be in an edition of 3 with a starting price of 0.1 ETH. Once the first image in an edition sells the next in the series (image 2 of 3) will be priced at 0.5 ETH. The price of the third image in the edition is yet to be decided.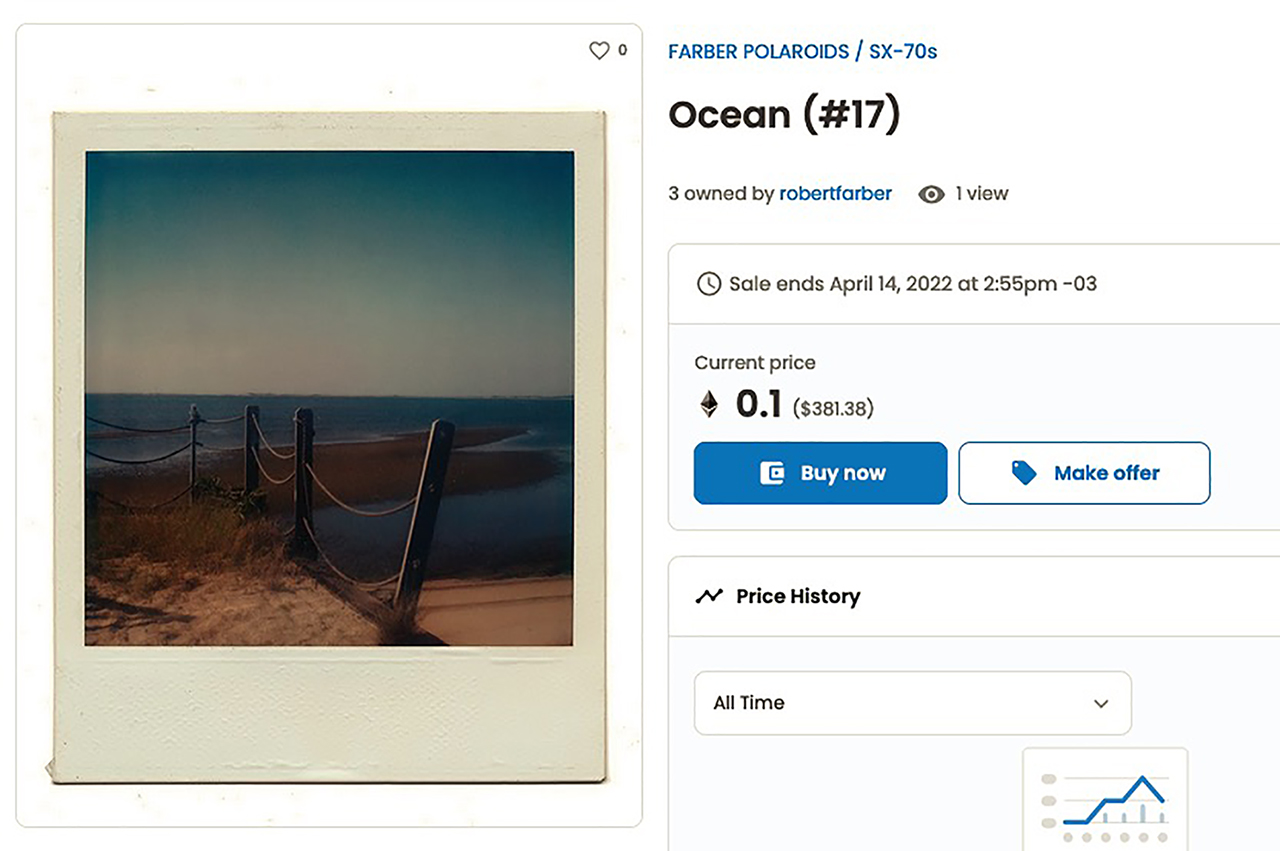 Series Background
Beginning in the 70's and continuing throughout the 80's and early 90's, Robert Farber worked with the Polaroid SX-70 to capture images of strong graphic composition which reflect his sensibilities during that period of time.
Farber took his work with Polaroid seriously, using their cameras not just as a tool to preview his commercial work (as many photographers do) but also to create unique pieces that used the distinct quality of the "Polaroid look" to further his own evolving aesthetic.